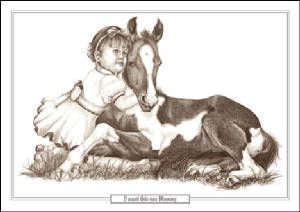 ...We wish to emphasize that

C

ompanion Horses are those which for several different reasons, either cannot be ridden anymore. Or due to age, or some kind of dissability can only be used for light riding. These horses would make wonderful companions and friends for yourself or another horse. These horses are in need of a forever home with a special person that is willing to love and care for them for the remainder of their lives...

WE HAVE NO COMPANION AVAILABLE FOR ADOPTION AT THIS TIME. BUT PLEASE CONTACT US TO SEE WHAT WE HAVE IN REHABILITATION THAT MAY BE AVAILABLE SOON. OR CONTACT US FOR ONE OF OUR APPLICATION FORMS TODAY AND WE CAN PUT YOU ON OUR WANT LIST.