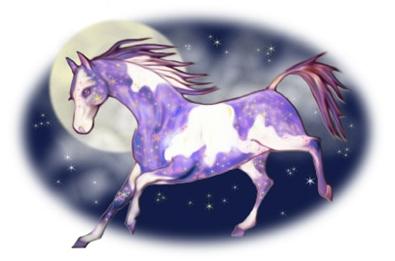 ***THESE ARE ONLY A FEW OF OUR HORSES THAT ARE IN REHABILITATION . AND SOME ARE CURRENTLY RECEIVE SPECIFIC CARE BY "ANOTHER CHANCE" AS ADVISED BY OUR VETERINARIAN AND TRAINERS.THESE HORSES ARE NOT HEALTHY ENOUGH TO BE ADOPTED AT THIS TIME. IF YOU ARE INTERESTED IN A HORSE THAT IS CURRENTLY IN REHAB, YOU ARE MOST WELCOME TO CONTACT US AND WE WILL LET YOU KNOW WHEN THAT HORSE BECOMES AVAILABLE ***

THIS POOR CREMELLO YEARLING FILLY WAS FOUND IN THE DOGGER PENS AT A LOCAL SALE. WE WERE TOLD SHE HAD COME FROM A STATION, AND WAS BROUGHT IN WITH SEVERAL OTHER YEARLINGS, SHE WAS THE THINNEST AND THE MOST BANGED UP OF THE LOT, SO WE DICIDED THAT SHE NEEDED SOME HELP FROM US. THIS FILLY IS TOTALLY UNHANDLED AND EXTREMELY FRIGHTENED, SHE IS COVERED IN CUTS AND HAS QUITE A LOT OF MISSING HAIR. SHE IS GOING TO BE QUTE TALL. SHE IS GOING TO NEED QUITE A LOT OF WORK AND HANDLING. IF YOU ARE INTERESTED IN KNOWING MORE INFORMATION REGARDING THIS FILLY PLEASE CONTACT US.

ACER FOUND THIS POOR MARE IN THE DOGGER YARDS AT GRAFTON HORSE SALES. SHE WAS VERY FRIGHTENED AND EXTREMELY BASHED AROUND, SHE HAD HAIR AND SKIN MISSING EVERYWHERE. AS SOON AS WE SAW HER STANDING THERE ALL ALONE, IT DID NOT TAKE MUCH FOR US TO DECIDE THAT SHE WAS COMING BACK HOME TO QLD WITH US. THIS MARE IS ACTUALLY ONLY 4 YEARS OLD, AND STANDS ABOUT 14.3HH. SHE IS A CREMELLO WITH VERY PRETTY BLUE EYES. ALTHOUGH WHEN WE GOT HER, SHE WAS ANYTHING BUT PRETTY. HER EYES WERE FULL OF CONJUNCTIVITIS. WE WORMED HER STRAIGHT AWAY, AND SHE HAD THE WORST WORM INFESTATION THAT I HAVE SEEN IN A VERY LONG TIME. MY DAUGHTER NAMED THIS MARE 'MOTH" BECAUSE WHEN WE CHECK HER AT NIGHT BY TORCH LIGHT SHE SEEMS VERY ATTRACTED TO THE LIGHT. THIS MARE WILL BE IN REHAB FOR QUITE A WHILE, BUT IF ANYONE IS INTERESTED IN GIVING HER A HOME, PLEASE FEEL FREE TO CONTACT US AND HAVE A CHAT .

"ROMPER" WAS PURCHASED PRIVATELY, FROM A VERY BAD SITUATION. HE WAS LEFT IN A SMALL CATTLE YARD FOR SEVERAL WEEKS WITH NO FOOD OR WATER. HE WAS IN A VERY BAD WAY AND HIS HOOVES WERE SO SHORT HE COULD HARDLY STAND. WE HAVE HAD "ROMPER "HERE FOR QUITE A WHILE NOW AND HE IS IMPROVING, HIS HOOVES HAVE HAD QUITE A LOT OF ATTENTION, HIS TEETH WERE EXTREMELY BAD AS WELL."ROMPER" IS ONLY A 7 YEAR OLD GELDING AND HE STANDS AT 15.3HH, HE IS A PAINT BRED AND HAS A LOVELY NATURE. HE WILL MAKE SOMEONE A GREAT ALL ROUNDER ONE DAY SOON. IF YOU ARE INTERESTED IN "ROMPER" PLEASE LET US KNOW AND WE CAN KEEP YOU UPDATED ON HIS PROGRESS.
***ROMPER HAS NOW BEEN RE HOMED***

THIS LITTLE MARE WAS PURCHASED FORM A SALEYARD.SHE WAS ACTUALLY RIDEN INTO THE RING IN A TERRIBLE STATE. WE FELT SO SORRY FOR HER THAT WE JUST HAD TO BUY HER AND BRING HER HOME.SHE HAS THE SWEETEST NATURE. SHE CAN BE A LITTLE BIT HARD TO CATCH, BUT WE CAN UNDERSTAND WHY. OUR VET SEEMS TO HINK SHE IS AROUND 14 YEARS OLD. SHE STANDS 13.2HH AND LOOKS A BIT LIKE A RIDING PONY TYPE, SHE HAS LOVELY FINE FEATURES. SHE HAS ALREADY BEEN IN REHABILITATION FOR QUITE SOME TIME ALREADY.
"PHEOBE WAS ADOPTED BY A LOVELY LADY AND HER DAUGHTER, AND NOW HAS A FOREVER HOME"

THIS APPALOOSA MARE WAS PURCHASED FROM A WELL KNOW HORSE DEALER. UPON ASKED HOW OLD THIS MARE WAS, HE REPILIED THAT SHE IS A TEENAGER. WE PURCHASED THIS MARE THINKING THAT SHE JUST NEEDS TO BE FED, LOVED AND NEEDED LOTS OF TLC. AFTER PURCHASE OF THIS MARE, WE CHECKED HER TEETH ONLY TO DISCOVER THAT SHE HAD NONE. WE DID BRING THIS TO THE ATTENTION OF THE DEALER . WE SHOULD NOT HAVE REALLY PAID AS MUCH FOR THIS HORSES AS WE DID HAVE BUT WE HAD TO GET HER OUT OF THERE. SO WE DECIDED TO BRING HER HOME AND TRY TO SAVE HER. THIS POOR MARE WAS STARVING, HE HAD NOTHING IN HER STOMACH AND WAS ALSO DE-HYDRATED. WHEN WE GOT THIS MARE HOME WE CLIPPED HER SHOULDER AREA TO DISCOVER A BRAND. THE BRAND INDICATES THAT THIS MARE IS ACTUALLY 28 YEARS OLD. THIS PHOTO WAS TAKES ONLY 1 HOUR AFTER WE GOT THIS MARE HOME. WE ARE NOT SURE IF SHE WILL MAKE IT.
*** THIS LOVELY MARE PASSED AWAY ONLY 3 WEEKS AFTER WE PURCHASED HER. SHE WAS JUST TOO FAR GONE, SHE HAD NOTHING LEFT TO CONTINUE HER FIGHT FOR LIFE***

.. A PALOMINO MARE THAT "ANOTHER CHANCE" PURCHASED STRAIGHT FROM THE SALE YARD DOGGER PENS. THIS MARE WAS SEVERELY LAME ON 3 LEGS. DUE TO VERY BAD HOOVES AND ALSO RING BONE ON THE HIND FETLOCK. SHE WAS EXTREMELY LAME AND IN PAIN.. AND HAD SHOCKING TEETH. THIS LOVELY GENTLE GIRL IS CURRENTLY UNDERGOING TREATMENT FROM OUR VET AND ALSO INTENSIVE HOOF CARE ..
UNDERGOING DENTAL TREATMENT
WITH OUR EQUINE DENTIST "DR YAHYA OMAR"
* BELLA PASSED AWAY ON THE 12/2/06 AFTER A LONG HARD BATTLE WITH HEALTH PROBLEMS. PLEASE READ HER TRIBUTE ON OUR LOVING MEMORIES PAGE *